"Beware of all enterprises that require a new set of clothes." - Henry David Thoreau
Watershead (reined in Beckett)
Beckett went to the FBI job interview in, what I like to call, the "White Shirt Of Woe", her hair was in a very tight and neat "Beckett Bun" and the suit and shirt matched the overall sharp, crisp and clean look. Luke Reichle of the Castle wardrobe department gave us a BIG hint here - wardrobe and hair is an outside manifestation of internal character mindset. Before Beckett had even accepted the new job, before Season Six even started, all the information about how it would play out was in this one wardrobe choice.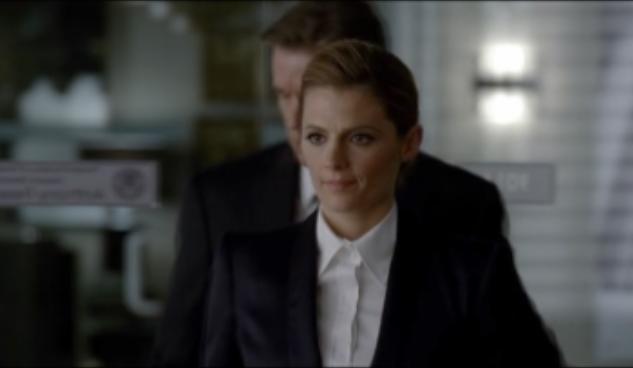 SEASON SIX AND THE INTRODUCTION OF "FEDBEX"
"Valkyrie" was a tour de force in the use of colour. ALL departments worked together (wardrobe, production, hair and art/set departments) to create this very clear message: New York = Good & Washington, D.C = Bad. The picture above illustrates this perfectly. This is taken from the two sides of a Beckett-Castle phone conversation. Castle is in New York and is dressed in warm tones of brown and red. Beckett is in D.C and is dressed in the cool colours of blue and grey.
BECKETT BACK ON THE JOB
The return of "Logical Beckett"
Once again in juxtaposition with Castle (although, to a lesser extent...accepting that marriage proposal must be influencing/softening Beckett)
COLOURS MATTER
(red and pink...colours of love)
@christiechiapet: @RedCarpetLuke I'm thinking Kate Beckett wearing more
red/pink shades this season is no coincidence? (13th October, 2013)

@RedCarpetLuke: I have 2 take in consideration all the developments in character's arc
when I put together the characters for a segment, episode, or season (17th October, 2013)

@RedCarpetLuke: The sweater in #BeckettBlue is Valentino, from late season 2!!! Love to
pull out the classics.  And the SCARF!  From @JamiLynClothes (14th January, 2013)
TURTLENECKS
@whereboochelle: @RedCarpetLuke Beckett has been wearing a lot of turtle necks lately.
Lovely. Meant to show the season or popular fashion piece this season? (11th February, 2013)
@RedCarpetLuke: Turtlenecks are a Beckett signature look. (11th February, 2013)
SHIRT AND TIE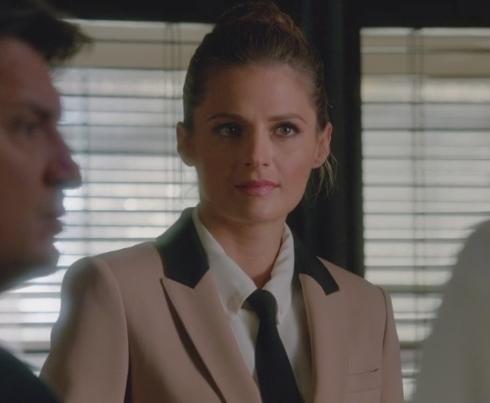 @RedCarpetLuke:
the key to ties for girls is be sure to match the weight of the blouse and the tie. Beckett's blouse and tie are both very soft and crepey.
[/size][/center]
---




ESPOSITO AND RYAN


Direct comparison between fabrics and style


[/font]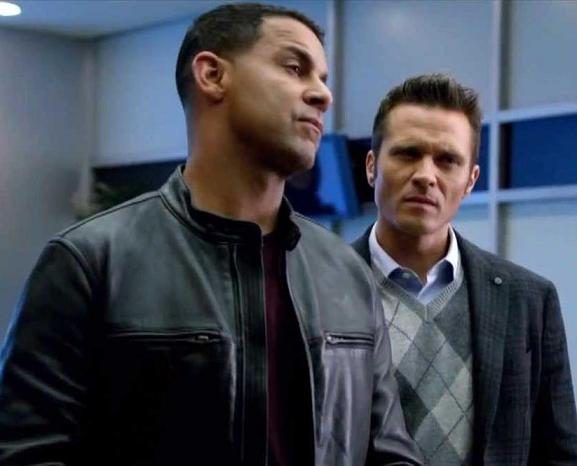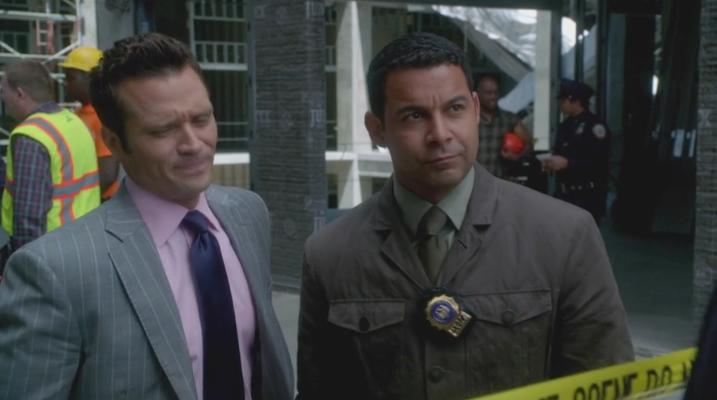 ---






UNITED COLOURS OF MARTHA




---
GATES AND THE USE OF RED